Formidable Joins Forces with NearForm in a Transformative Acquisition
October 10, 2023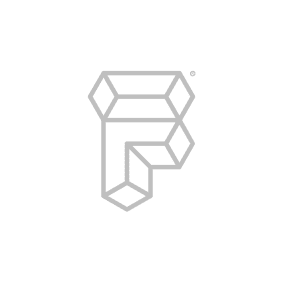 Formidable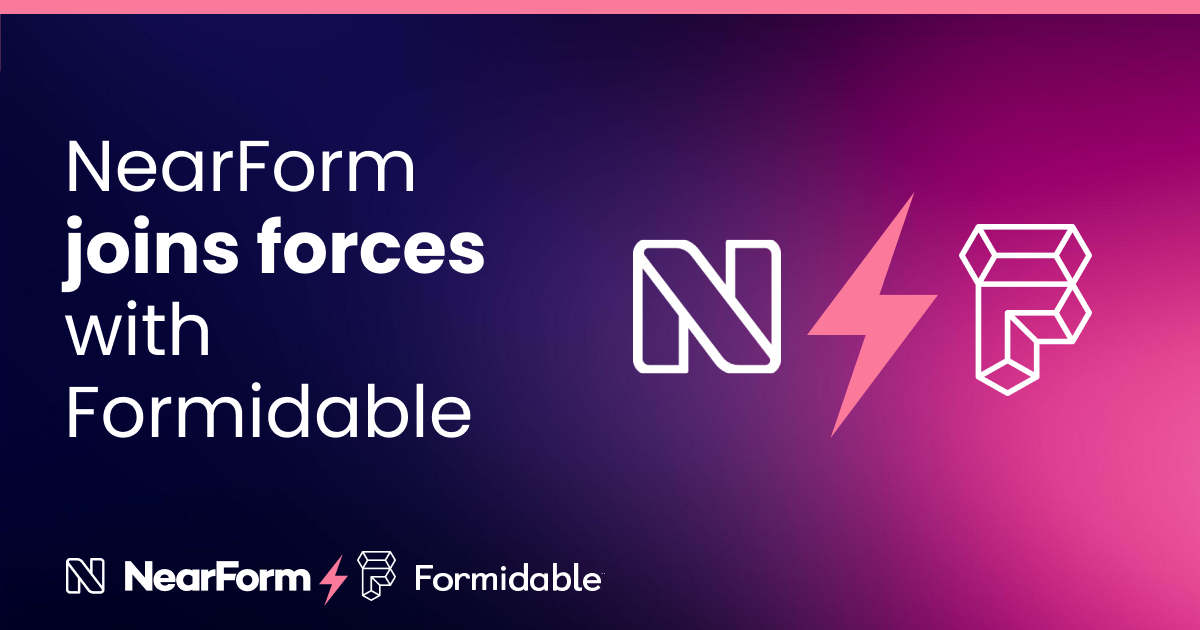 Formidable Joins Forces with NearForm in a Transformative Acquisition
Formidable announces today their joining with NearForm, an independent software solutions consultancy.
Formidable, a leading software engineering and design consulting firm, is thrilled to announce its acquisition by NearForm, a global powerhouse in the realm of digital transformation and technology solutions. This strategic merger marks a pivotal moment in the tech industry as two industry leaders come together to forge a path toward innovation and growth.
This acquisition aligns perfectly with the shared values and goals of both companies. Both Formidable and NearForm have made significant contributions to the open-source community, boast highly skilled teams, and maintain an unwavering focus on creating digital solutions that drive tangible value for their clients. The union of Formidable and NearForm will enable them to empower even more enterprises to accelerate their digital transformation journeys, build best-in-class, scalable products, and deliver enduring business value. This partnership will leverage the strengths of both organizations, resulting in a formidable force capable of tackling the most complex challenges in the digital landscape.
Formidable's leadership team, including Ryan Roemer, Chief Executive Officer at Formidable is excited about the future of this partnership. "Partnering with NearForm will allow us to elevate our existing strengths in providing top-notch engineering and product/design expertise with an amazing unified team with extensive capabilities. By harnessing our collective technical acumen, industry insights and service partnerships, we're set to deliver elevated product integrations. Together, our open-source synergy reinforces our unwavering commitment to nurturing and advancing the technical community. This is a thrilling opportunity to elevate our people and provide clients with new innovative solutions," added Ryan Roemer, Chief Executive Officer at Formidable.
"Bringing NearForm and Formidable together felt like a natural fit from the start", said Ciarán Cosgrave, Chief Executive Officer at NearForm. "We share a common heritage in the craft of design and engineering and a firm belief in the power of code to be a force for good and deliver enduring positive outcomes for our people, our clients and our communities. Our collaboration combines the artistry of expertly-crafted code with a relentless commitment to innovation that will empower a broader spectrum of enterprises. Together, we're in a strong position to become one of the leading premium independent creators of software solutions."
"NearForm joining forces with Formidable brings two pioneers of the open source web platform together to make a professional services powerhouse - we're so excited for what happens next", commented NearForm founder Cian O'Maidin.
Clients and partners of Formidable and NearForm can expect the same high standards of service, deep expertise, and dedication to excellence that they have come to rely on. The acquisition represents a commitment to delivering even more value and innovation in the digital solutions arena.
About NearForm: NearForm is an independent team of engineers, designers and strategists who build digital capability and software solutions for ambitious enterprises and organisations seeking sustained business impact. We define, design and build platforms and future-ready products that bring together people, process and technology to modernise organisations and connect communities. Through a combination of expertly crafted code, enhanced capability and collaboration, we empower our partners to deliver great user experiences and create enduring value.